Unlock a path forward for urgent bladder leaks
Introducing a transformative new treatment for urgent bladder leaks. With 95%* patient satisfaction, Revi™ is a long-term solution designed to help calm and control your bladder symptoms.1
Meet Revi
Revi is a new option for those living with urgent bladder leaks, also known as Urge Urinary Incontinence (UUI). It includes a miniature device that is implanted near the ankle to send signals up through the nerves to the bladder to help manage symptoms.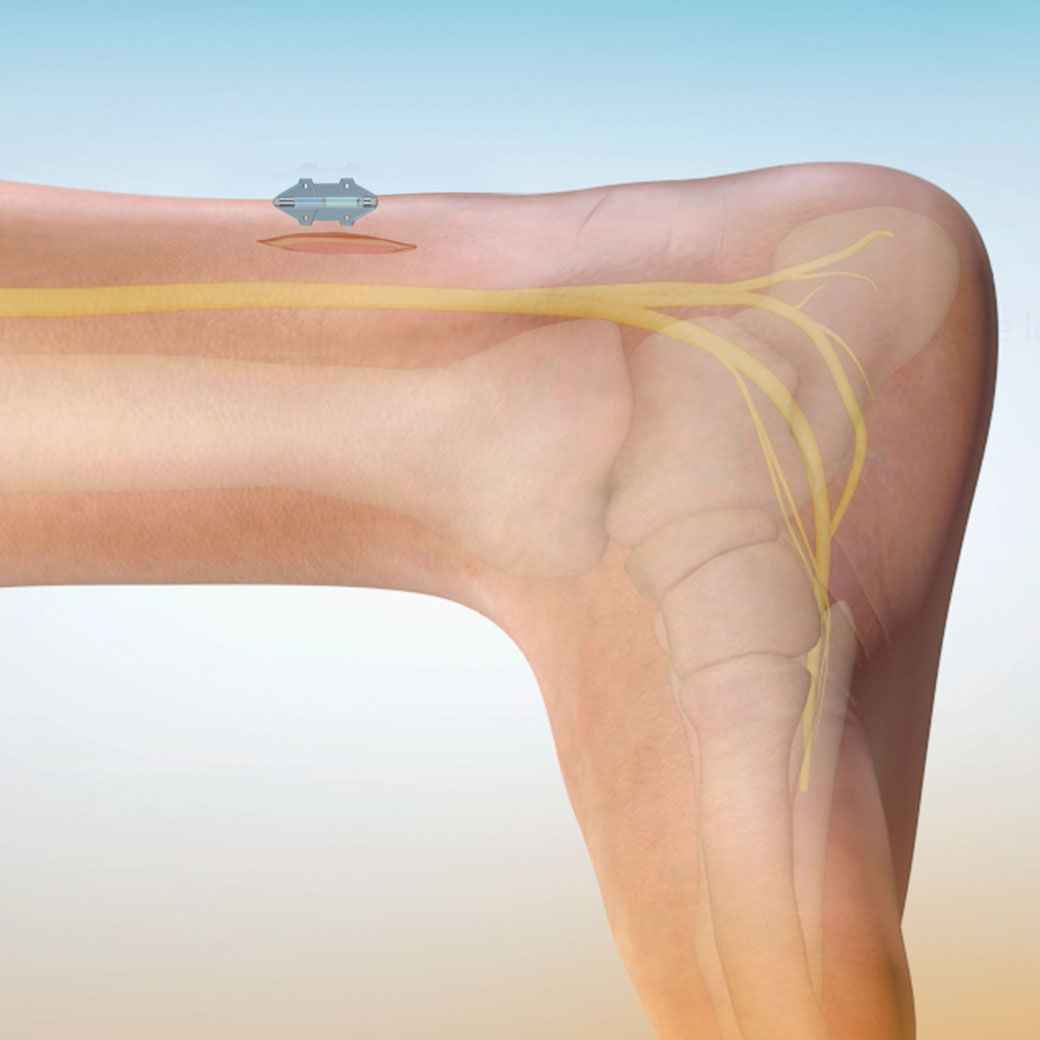 Proven to reduce urgent bladder leaks
In a study, 8 out of 10 study participants experienced a reduction in leaks with Revi after 1 year. 1
Personalized therapy
Revi allows your healthcare provider to adjust your treatment and choose a therapy that works best for you. In addition, you can choose when and where you want to receive therapy, at a time that is convenient for you.
Single procedure
The Revi Implant is placed in the ankle region during a single, outpatient procedure that is done under local anesthesia.
Proven Treatment, Proven Results
In the OASIS Clinical Study, Revi demonstrated high patient satisfaction and a decrease in the number of urgent bladder leaks in those who completed 1-year of the study.1
Study participants who were satisfied with Revi therapy*
Study participants with more than a 50% reduction in urgent bladder leaks*
What could Revi mean for you?
Freedom
Spend time outdoors, go out with friends, enjoy your partner, and get back to the activities you enjoy most without being tied down by urgent bladder leaks.
Ease of use
With a single procedure and treatments on your schedule, Revi could become a convenient part of your routine without interrupting your normal activities.
Peace of mind
Worry less about your next bathroom break and how your symptoms get in the way of the life you want to lead.
*Completers analysis represents the 139 patients with available data at 12 months. Satisfaction results from the 130 that completed the survey.
For further information on the OASIS study and other on-going clinical studies, please visit clinicaltrials.gov (OASIS NCT03596671)
References
1. Heesakkers, J. et al. (2023, April 30). Pivotal Study of a Novel Wirelessly Powered, Patient Tailored Programmed, Tibial Neurostimulator for the Treatment of Patients with Overactive Bladder. AUA 2023.
MKL-0092