Find out if Revi is right for you
Long-lasting therapy for a long-lasting condition
A chronic condition like Urge Urinary Incontinence (UUI) requires therapy that lasts. Revi™ is a proven long-term solution—a one-time procedure and convenient ongoing therapy customized for you. It is the only FDA-approved implantable device placed in the ankle region that is powered by a rechargeable external wearable eliminating the need for surgical battery replacements.
Proven Treatment, Proven Results
In the OASIS Clinical Study, Revi demonstrated high patient satisfaction and a decrease in the number of urgent bladder leaks in those who completed 1-year of the study.1
Study participants who were satisfied with Revi therapy*
Study participants with more than a 50% reduction in urgent bladder leaks*
Convenient treatment
Revi empowers you to deliver ongoing treatment—at a convenient time and place —by wearing the lightweight Revi Wearable around your ankle to wirelessly activate the Implant.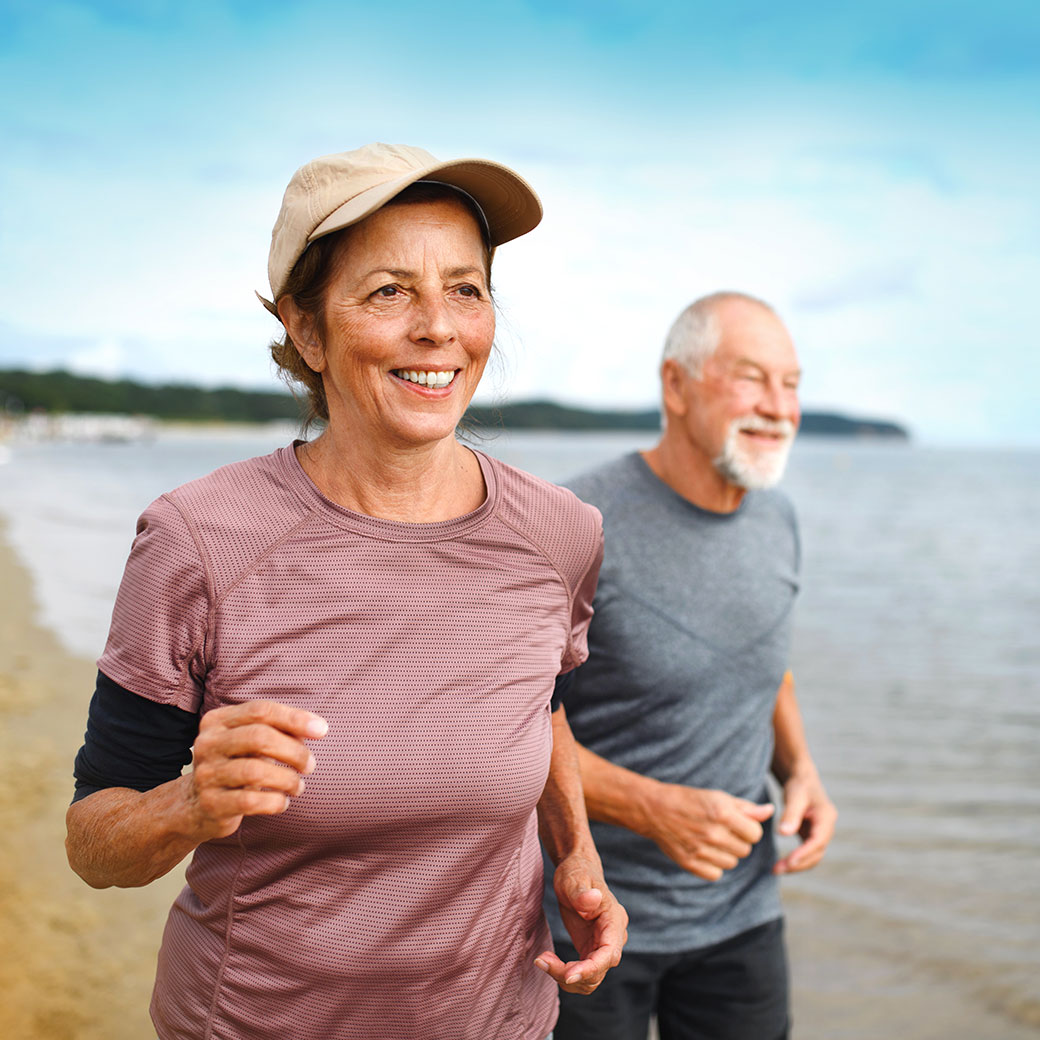 Personalized therapy
Revi lets your clinical team adjust the settings based on your response. Your Wearable may be programmed with several pre-set treatment options, so you can personalize the therapy that is right for you.
At-home communication
When the Hub and the Revi Wearable are plugged in near each other, the Hub automatically communicates data that allows your clinical team to provide support when optimizing your treatment.
myRevi app
A BlueWind Representative will give you access to the myRevi app, supporting your treatment through online chat functionality and educational content. The app guides you through the treatment process and provides access to information and answers to your questions.
Unlock a new path forward
*Completers analysis represents the 139 patients with available data at 12 months. Satisfaction results are from the 130 patients who completed the survey.
For further information on the OASIS study and other on-going clinical studies, please visit clinicaltrials.gov (OASIS NCT03596671)
(link clinicaltrials.gov (OASIS NCT03596671) : https://classic.clinicaltrials.gov/ct2/show/NCT03596671)
References:
1. Heesakkers, J.et al. (2023, April 30). Pivotal Study of a Novel Wirelessly Powered, Patient Tailored Programmed, Tibial Neurostimulator for the Treatment of Patients with Overactive Bladder. AUA 2023.